Contact Us
Get in touch with our team for more information on real estate in Vanderhoof.

Drop us a message
Get in touch with us for more details.
RE/MAX Vanderhoof
2416 Burrard Ave. Vanderhoof, BC
Looking for property for sale in Vanderhoof?
Choose RE/MAX Vanderhoof to buy and sell real estate!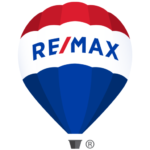 Thanks for visiting us online to find property for sale in Vanderhoof. We're glad you stopped by! If you're looking to buy or sell real estate in Northern, BC, then RE/MAX Vanderhoof will be thrilled to assist you.
Our office has a skilled group of agents waiting to help you with professional real estate advice. Since we are backed by the powerful RE/MAX brand, you can be assured that our agents are more than just knowledgeable. We pride ourselves on being professional, and we are constantly learning to benefit our clients.
We offer the most exposure of any real estate office in Vanderhoof for your property for sale. Our brand is the most recognizable and our agents are the hardest working team in Vanderhoof. As a result, the network and reach our agents have established are a great benefit to buyers and sellers.
If you've stopped by because you want to list your property for sale then reach out to one of our agents now. If you're looking for a new place to call home in Vanderhoof then we would love to show you around! Get in touch with us as you're ready!